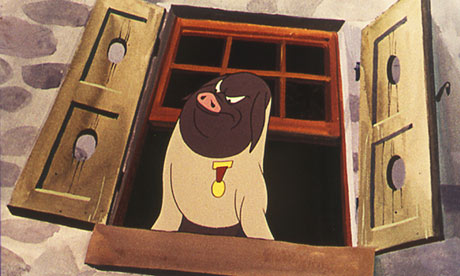 Talk about as thick as a Swarbrick! How the hell did the idiot with the whistle decide to book Pienaar for a cynical body check, yet a matter of seconds earlier, decide not to book Gibson for an even more brutal and cynical professional assault?
The answer is, of course, that Gibson was already on a yellow and Swarbrick bottled the decision to show a red card. Dear God, Gibson's challenge could have merited a straight red, never mind a second yellow.
The decision was huge in the context of both this game and the push for Champions and Europa League qualification. Millions of pounds were at stake last night and Swarbick showed gross dereliction of duty and cowardice in the face of enemies to good football!
Swarbrick should be invited to explain his decision on television, detailing in what ways, exactly, Pienaar's challenge was more worthy of a yellow card than Gibson's. There's only one logical explanation, that Swarbrick is a fan of George Orwell and is of the opinion that "All animalistic challenges are equal but some animalistic challenges are more equal than others"!