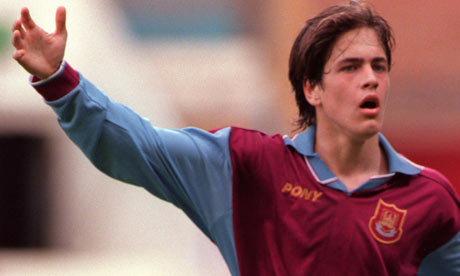 Well I never! 'Arry wanted him, but Joe Cole preferred to join his boyhood club rather than link up with the man who gave him his first team debut. Redknapp has admitted that he tried to sign JC but the Old Sorcerer's former apprentice opted for Allardyce instead because, in 'Arry's words, "He's West Ham through and through".
That's odd, because I thought he supported Chelsea. He certainly celebrated that offside goal he scored to give the Plastics a late 1-0 win over West Ham a few seasons back - in contrast to his muted celebration after netting for Liverpool at Upton Park last month.
Apparently Liverpool are paying Cole £3m just to get him off the books - a bit like Ljungberg!
Can he still do it? Well he will be pumped up and will have a point to prove. Hopefully Allardyce won't play him in the Cup. Let's save the party atmosphere for a more important game!