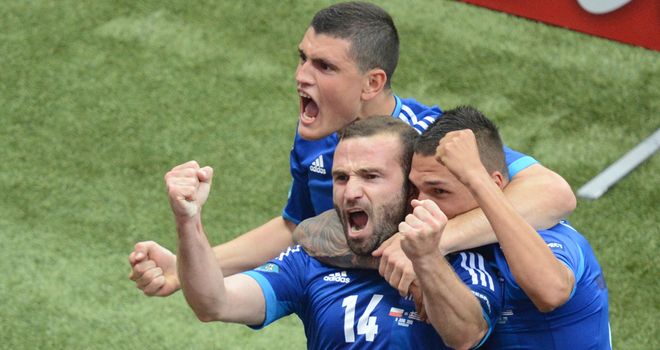 The January window may have slammed shut for contracted players, but Leeds, QPR and Liverpool are in a titanic struggle to lay claim to free agent Hubris. All three clubs are jockeying to be in the box seat for the highly gifted Greek, whose striking abilities are said to be awesome.
In ordinary circumstances, Liverpool would be considered clear favourites to lay claim to Hubris. They are, after all, a free spending club with a massive history and a sense of their own importance and grievances beyond compare. With Benitez in charge, Hubris would surely be Anfield bound in a trice, but with the more modest Brendan Rodgers at the controls and Liverpool recently humbled at Oldham and struggling in the wake of hard up neighbours Everton, QPR and Leeds might just be in with a shout.
QPR are, of course, chucking money around in transfer fees and wages like there is no tomorrow. And after the capture of Remy and Samba, for a combined fee of over £20m, Hubris may well fancy joining 'Arry's bunch of mercenaries. If you listen to the QPR fans, Mittal will keep fuelling Tony's plaything until the Premiership title has been secured; and Hubris would almost certainly like a bite of that. Six points adrift of safety with just 13 games to be played after God knows how many millions have been spent? It's actually the sort of position Hubris might fancy; but then old QPR boss and reigning Big Gob Neil Warnock may have something to say about that.
Combine Warnock with the stature of Leeds and their unrivalled fans, and you surely have a tempting package for the Greek. True Leeds are in the Championship, adrift of the promotion chasing pack, don't own their own ground or training field and are owned by an Arab bank that appears to be built on sand, but the fans would welcome Hubris with open arms and make him feel like a king. Word on the ground suggests that GFH Capital kept their powder dry in January with a view to landing Hubris so don't be surprised if the Greek finally settles on Elland Road on a package that not even Liverpool and QPR were prepared to match.
One thing's for sure, Hubris would be a fitting addition to all three clubs and it will be fascinating to see who he eventually settles upon. To be honest, I have no preference, may the most deserving club win!